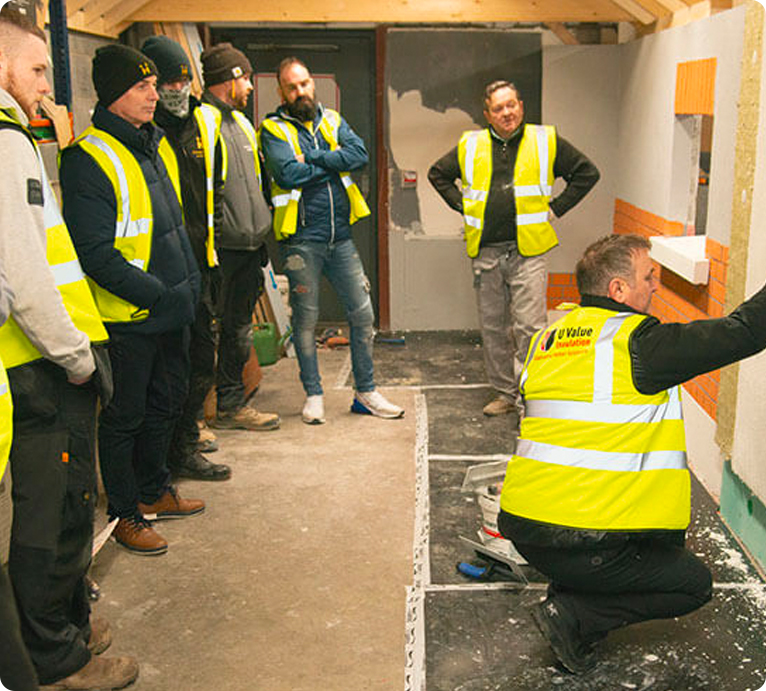 OFFICIAL SUPPLIER OF KLEIB EXTERNAL WALL INSULATION (EWI)
U Value Insulation supplies the KLEiB EWI outdoor insulation in the UK.

Call Us (London): +44 203 481 1322

Call Us (Manchester): +44 151 546 3260
WIDE CHOICE OF RENDER OPTIONS & COLOURS AVAILABLE
300 render colours available - acrylic, silicone or pure silicone render types.
Different grain thicknesses available. Mosaic range / bespoke mosaic options. Use as part of KLEIB External Wall Insulation (EWI) or for standalone coloured/mosaic render on buildings/walls.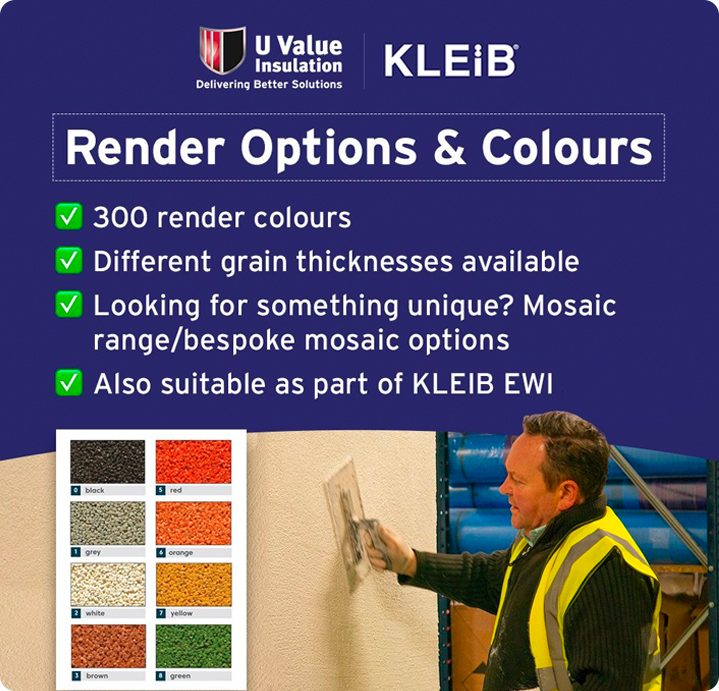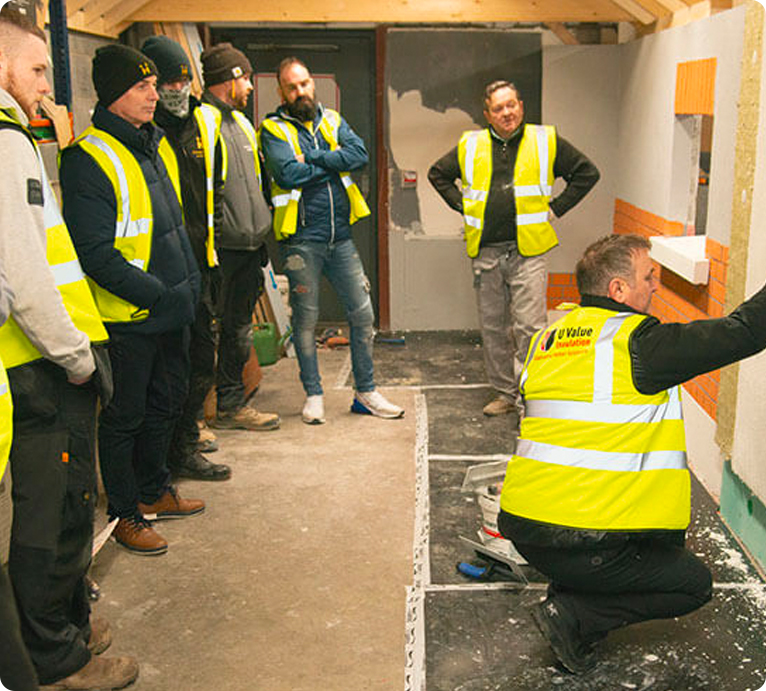 EWI TRAINING
U Value Insulation are happy to provide the building trade with training and advice regarding external wall insulation. For the next EWI training date.
Contact Us

Watch Video
LOOKING FOR AN EXTERNAL WALL INSULATION CONTRACTOR?
U Value Insulation have a growing list of Independent external wall contractors who may be suitable for your project. Contact us to get a list of potentially suitable contractors for your external wall insulation / external wrap project.