Your Guide To Plasterboarding Tools
Plasterboard is an incredibly versatile building material to use in your home for walls or ceilings. Plasterboard has a low environmental impact as it's fully recyclable. It's also easy to install, lightweight, and provides a smooth finish to put your own stamp on.
You can fix plasterboard to walls yourself, but you will need to make sure you have the right plasterboarding tools before you start.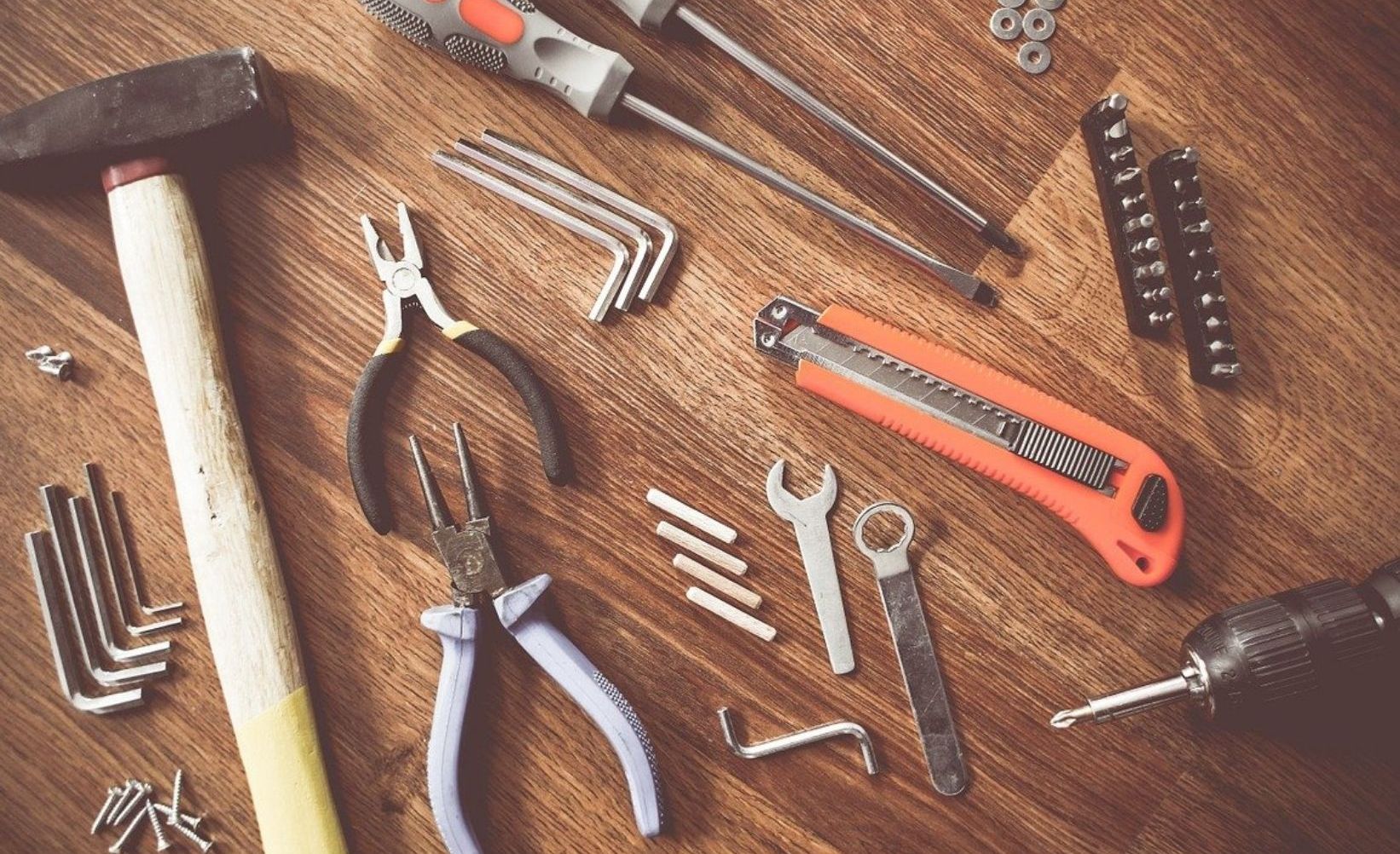 What Are The Different Types Of Plasterboard?
There are lots of different types of plasterboard, including:
Standard plasterboard - this type of plasterboard is lightweight and easy to install, and is sometimes also referred to as drywall
Insulated plasterboard - good for insulating exterior walls, as it has an extra layer of thermal insulation board fitted to one side
Acoustic plasterboard - this type of plasterboard also has soundproofing properties
Moisture-resistant plasterboard - thanks to silicone additives, this is the best type of plasterboard to use in bathrooms and kitchens where splashes are likely
Impact-resistant plasterboard - this type of drywall can cope a little better with knocks and bangs, making it a good option for a child's bedroom of playroom
Foil-backed plasterboard - has improved moisture resistance thanks to a thin foil backing
Fireline board - this type of plasterboard is designed to provide support with fire protection. Gyproc Fireline Board is one example
4-in-1 plasterboard - this can help you to meet building regulations for fire, acoustic, moisture, and thermal performance
What Plasterboarding Tools Do You Need?
Make sure you have all of the tools you need before you start to fix your plasterboard to the wall.
Plasterboard Cutting Tools
The plasterboard you buy won't necessarily be the right size to fit to your wall or ceiling, and you may need to cut it before you get started.
Use a spirit level or straight feather edge tool to keep your lines straight, alongside a plasterboard cutting tool, such as:
Drywall or plasterboard saw
Razor knife
Keyhole saw
Oscillating multi tool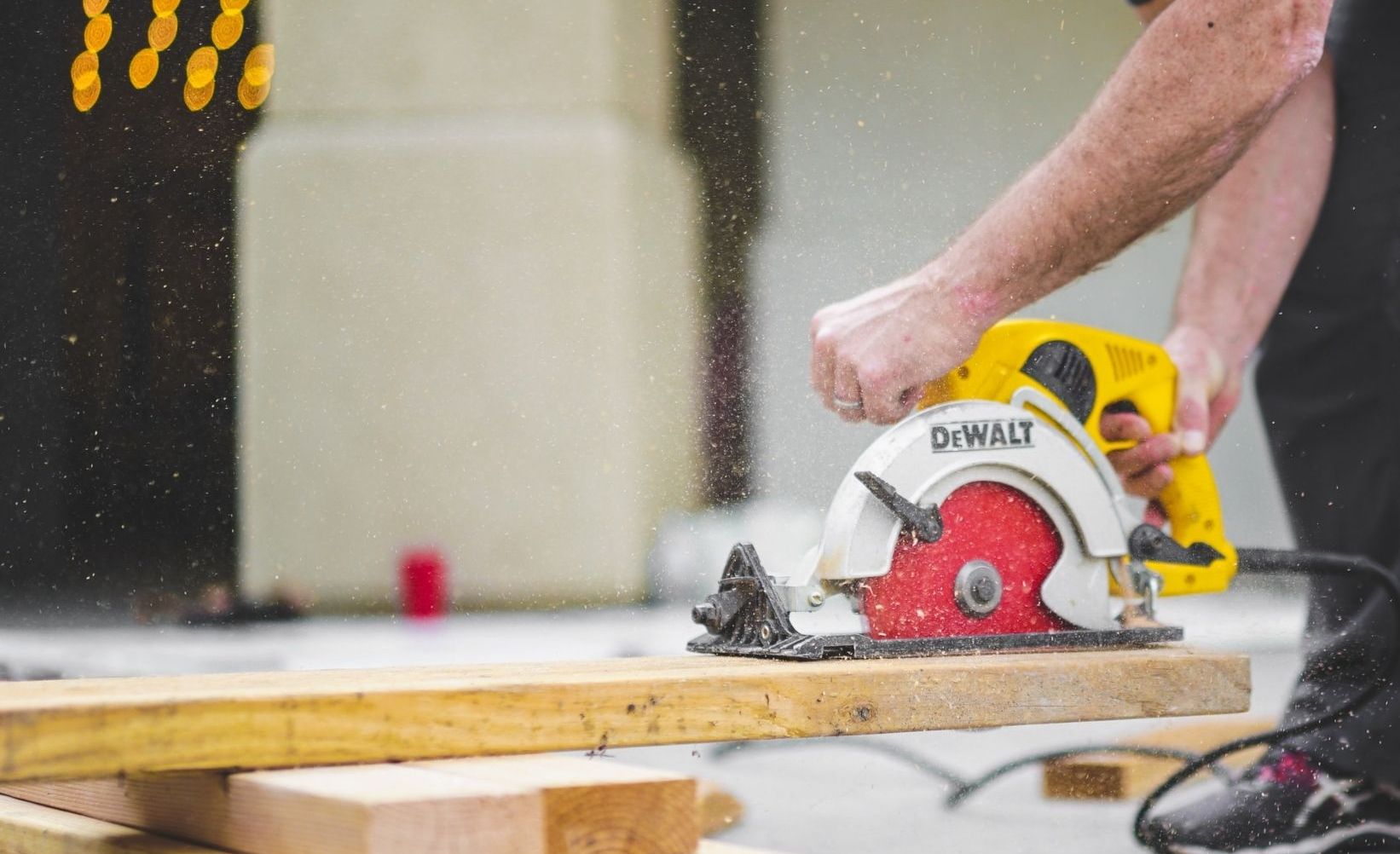 If your plasterboard contains an especially high level of cement, it's recommended that you use a plunge cut saw with a diamond saw blade.
8 Essential Plasterboard Fixing Tools
There are lots of different plasterboard fixing tools that can help you to fix your plasterboard to the wall or ceiling. These include:
1. Boardmate - Boardmate is a type of plasterboard clip that can be used to support plasterboard before it's screwed into place. This means you can keep your hands free to get on with other tasks.
2. Spirit Level - A spirit level - or a straight feather edge tool - is key for ensuring your plasterboard is level before it's fixed into place. Using a spirit level will also allow you to make sure plasterboard fixings are in a straight line to prevent uneven installation.
3. Plasterboard Adhesive - You can get specialist plasterboard adhesives, or you can mix your own using PVA glue and water. Skim plaster can also be used as an adhesive for drywall boards.
4. Drywall Screws - Drywall screws are a common choice for fixing plasterboard to a wall. Use a dedicated plasterboard hammer to fix these in place.
5. Plasterboard Nails - Plasterboard nails should be galvanised to help prevent rust forming. Again, a dedicated plasterboard hammer is the best tool to fix these into place.
6. Plasterboard Hammer - Always make sure you have the right type of hammer to fix your drywall screws and plasterboard nails into the wall.
7. Drill Bits - A wood bit with a brand point is recommended as the best type of drill bit to use to fit plasterboard to walls.
8. Wall Plugs - If you want to fix objects to a plasterboard wall, you'll need the right kind of plasterboard fixings. Always make sure the wall plug you choose is appropriate for the weight of the object you're trying to hang.
Plasterboard Sanding Tools
Using a plasterboard sanding tool can help you to achieve a perfectly smooth finish, ready for painting or skimming with plaster. A drywall sander is the perfect tool for this task.
If you're attempting to remove old paint or rust from existing plasterboard, an orbital drywall sander is the ideal tool to leave you with a beautifully smooth, new finish.
How To Cut Plasterboard
It's important to cut your plasterboard to the right size before you begin fitting it to the wall or ceiling. Plasterboard is relatively easy to cut to size if you have the right plasterboard cutting tools; once an incision is made, the board tends to split away from itself fairly smoothly - you may even be able to use the offcuts to plaster awkward corners.
Plasterboard Cutting Tools You'll Need
Plasterboard saw
Stanley knife
Plasterboard hammer
Spirit level
Pencil
Plasterboard Cutting Method
Once you've gathered the plasterboarding tools you'll need, it's time to cut your plasterboard to size. Follow these steps to cut your drywall boards to the size you need:
Start by using a tape measure to work out where the incision is needed, and mark this with a pencil
Then, use your plasterboard hammer to give the board a bang inside the pencil line you've just created
You'll then be ready to make a cut using your plasterboard cutting tool; make sure to use a spirit level to keep the line as straight as possible
Once you've made the incision, the plasterboard will soon begin to split away from itself
How To Fit Plasterboard To A Wall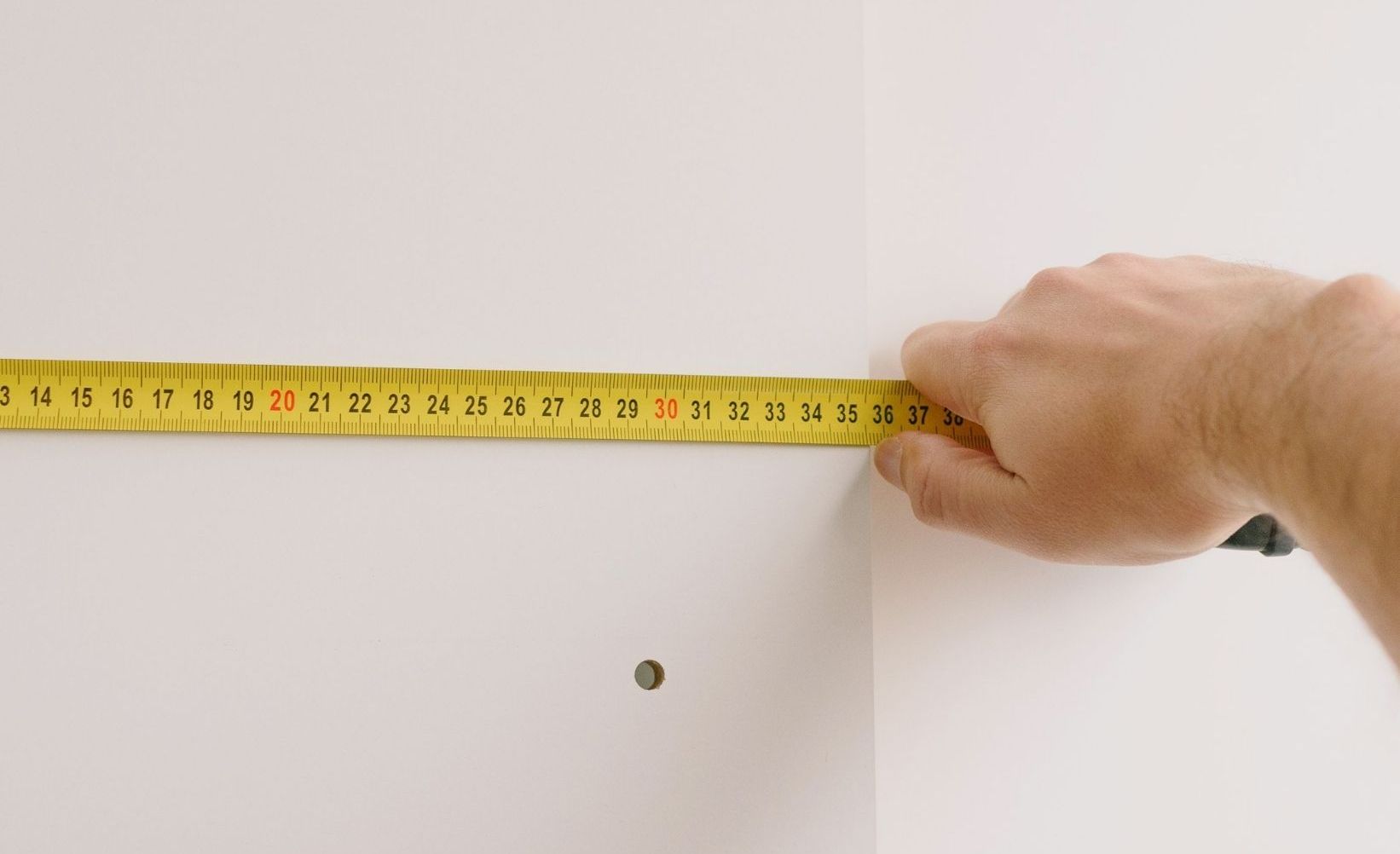 Plasterboard can be fixed to a wall or ceiling using screws or nails, with some types of insulated plasterboard able to be glued directly to walls.
To fix plasterboard to a wall, follow these steps:
Ensure you have the plasterboarding tools you need, and make sure your plasterboard is cut to size
Mix PVA glue and water in a bucket, and apply a thin layer to the wall. This will help to seal it before the plasterboard is fixed in place
Once the PVA has dried, apply your plasterboard adhesive to the wall using what's known as the dot and dab method (this is exactly as it sounds!). If you're using skim plaster as an adhesive, take care to fix the plasterboard onto it quickly before it dries. Remember: the heavier the plasterboard, the more glue you'll need
Use a spirit level or straight feather edge tool to fix your plasterboard at the right level. Take extra care with the first board, as this will provide the template for subsequent boards
Make sure to leave a small gap just above the floor level to allow for some movement, and try to leave a line of adhesive just above where the skirting board will sit
Finish the process by skimming the plasterboard with a plaster coat to achieve a smoother finish ready for painting
How To Decorate Finished Plasterboard
Finished plasterboard can provide a beautifully smooth surface to paint onto, but it's recommended that you prepare the skimmed plasterboard with a mist coat before you start painting. You'll also need to fill in any holes that have been created by fixings to ensure the plasterboard is fully sealed.
To create your mist coat, use watered down matt emulsion and apply one coat to your wall. Allow to dry thoroughly, then apply a second coat. Leave the second coat to dry, then begin to paint over the mist coat with your chosen paint colour.
If you want to use a different paint colour in the future, use sandpaper to strip the original paint from your plasterboard; alternatively, you can plaster over painted plasterboard and start again.
For further information please visit: https://www.uvalueinsulations.co.uk/contact or phone: London: +44 20 3481 1322 or Manchester: +44 151 546 3260.