The Ultimate Guide To The Best Tools For DIY Projects
What are the best tools on the market right now? If you don't work in the building trade, but you're looking for a new power tool or are working on a DIY project that needs a specific type of tool, it can be difficult to know which tool will be best suited to your needs.
We've taken a look at which DIY tools people across the UK have searched for most online over the last 12 months to compile a list of the nation's favourite building tools, so you can create the ultimate best tool box for all your DIY needs.
What's The Best Tool Box?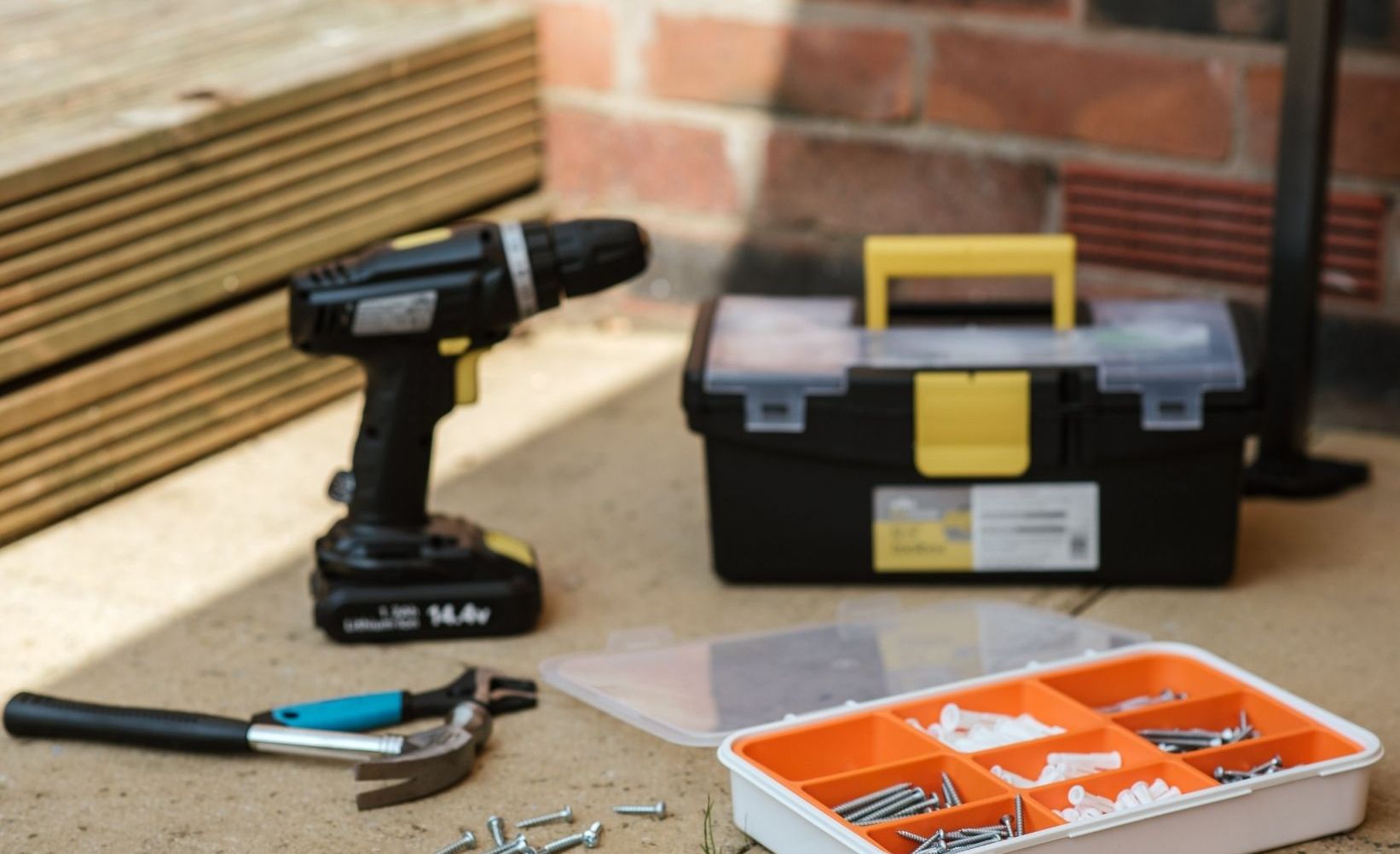 Whatever your level of DIY knowledge, you'll need a tool box; whether you'll simply be using it to store your hammer and various knuts, bolts, and nails, or you need a place to keep your power tools and accompanying tables, investing in a good quality tool box can help to keep all your DIY tools safe and easy to transport.
DeWalt Tstak was one of the most searched-for tool box brands over the last year; given its versatility, this isn't a surprise. With DeWalt Tstak, you can choose from a classic robust tool box, or create your own stacking tool box tower that can be transported on wheels.
These tool box towers are favoured by tradespeople, but if you're working on a big DIY project across multiple rooms or storeys, this is a handy tool box to have at home too.
For a single tool box, you can expect to pay around £35, with prices increasing up to and over £100 depending on the kind of stacking tower you decide to build.
Ranking The Best Drills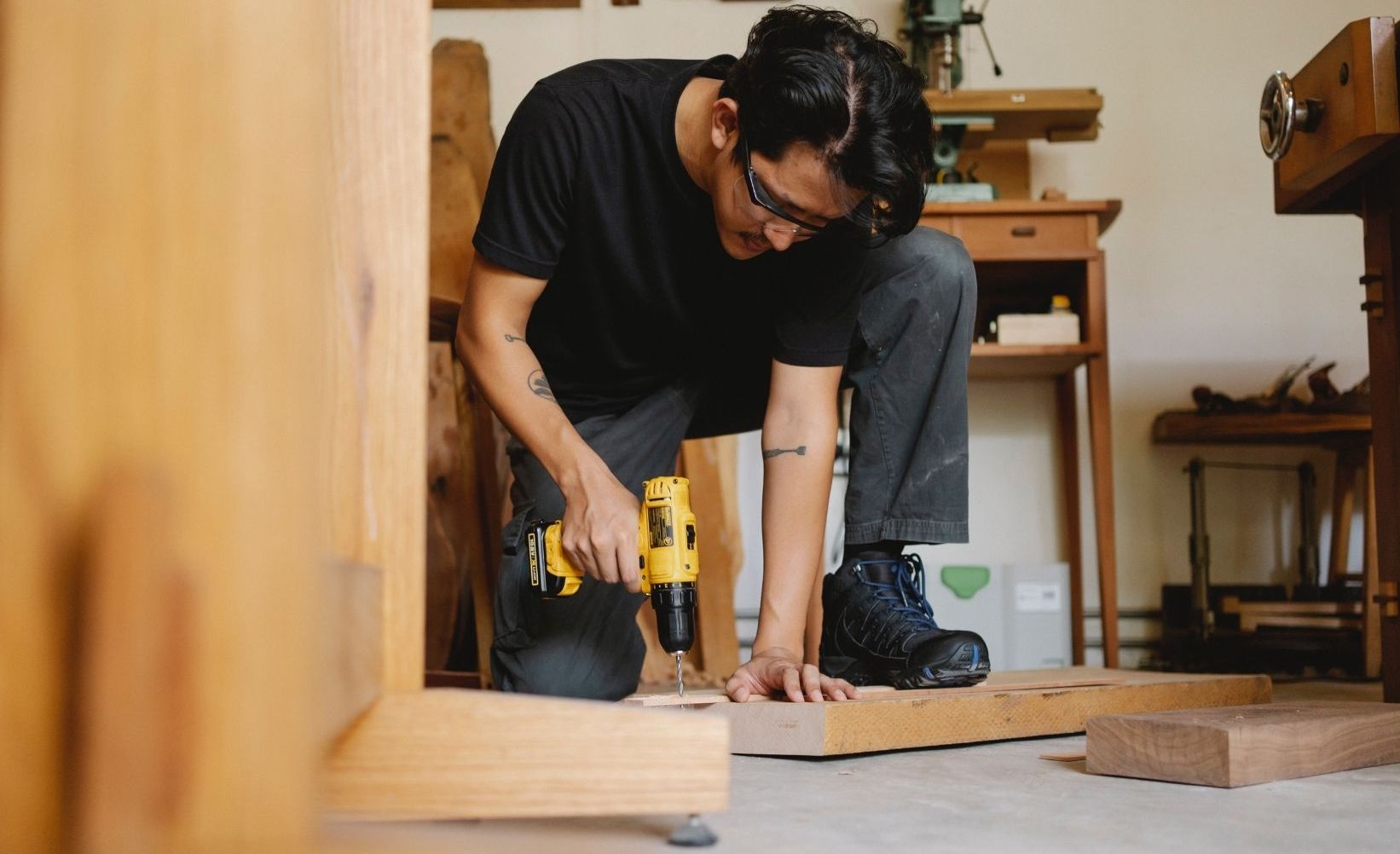 Every home needs a drill, but with so many models out there, including power drills and cordless drills, how do you choose the right one for your needs? If you're unsure whether to invest in a cordless drill, bear in mind that it will allow you a little more flexibility; however, if you're only working in one fixed spot, a drill with a cord will be fine.
These were some of the most searched-for drills in the UK over the last 12 months:
1. Black and Decker Drill
A Black and Decker drill is arguably the most famous option out there, but some other brands - including Milwaukee, Makita, and Bosch drills - actually attracted more online searches over the last year.
However, Black and Decker is an extremely reliable option, with a range of cordless drills to provide a little extra freedom with your DIY projects. Black and Decker drills allow you to drill through wood, as well as masonry and brickwork. For a standard model, you can expect to pay around £50.
2. Bosch Drill
Bosch drills are another incredibly popular option, with the choice of EasyDrill, AdvancedDrill, and UniversalDrill models, depending on your needs. Each Bosch drill has an in-built LED light for greater visibility, and therefore accuracy, during use. Depending on the model you go for, Bosch drills can be priced between £50 and £150.
3. Milwaukee Drill
The Milwaukee Combi Drill (usually priced around the £200 mark) features an electric clutch with 16 different settings, allowing you to easily switch between drill and hammer functions, without having to swap tools. Bear in mind that you may need to purchase the drill body separately to any chargers, batteries, and drill bits.
4. Erbauer Drill
Erbauer drills tend to be a little more affordable than other models, with a basic cordless drill starting at around £65. However, Erbauer drills still have features that rival other brands, so this could be a good option if you're looking for the best drill for a small project or for very occasional DIY.
5. Makita Drill
Whether you're looking for a rotary drill, angle drill, rotary hammer, or classic percussion drill, Makita is a great go-to brand for all your power tool needs. A Makita percussion drill starts at around £110, with prices varying depending on the model of Makita drill you're going for.
6. Ryobi Drill
Ryobi has a cordless combi drill for £72.99, with prices going up to around £110 for additional features. Ryobi drills are a good affordable option, suitable for drilling a range of materials, including wood, metal, plastic, ceramics, plasterboard, and masonry.
What Are The Best Multi Tools?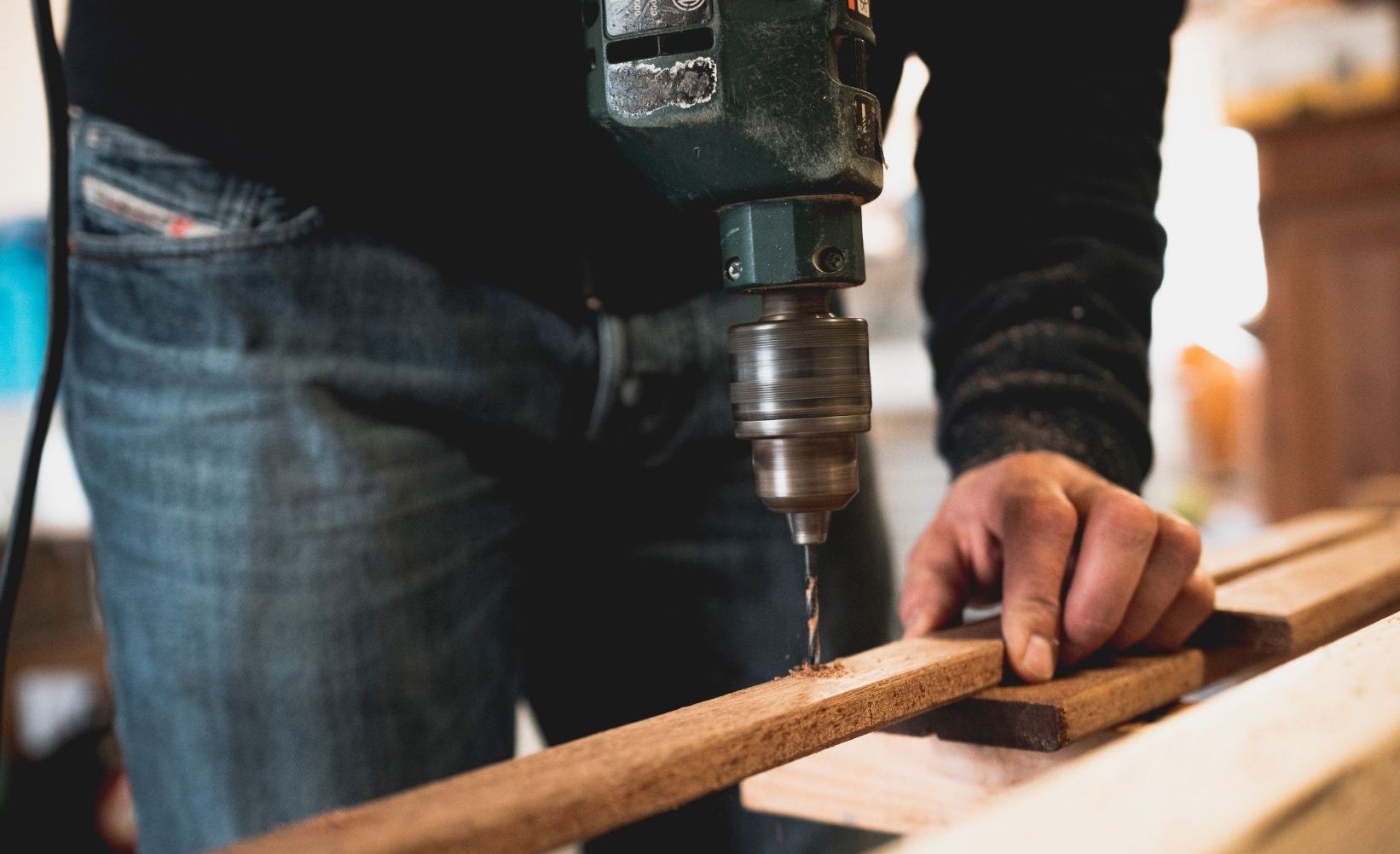 Multi tools typically come with multiple attachments that allow you to carry out a range of DIY tasks with just one tool, such as:
Cutting
Sawing
Sanding
Polishing
Scraping
Look for a multi tool with an oscillating multi-head to cover all of your DIY needs. The multi tools people in the UK are searching for most include:
1. Bosch Multi Tool
If you're looking for a good, all-round multi tool, we recommend the Bosch AdvancedMulti 18 Cordless Multi Tool (priced from around £120), which has innovative features including:
A 180° light band to provide constant illumination while you're at work
Allows you to change accessories in just 3 seconds
A high-performance motor that lets you preselect your speed, so you can adapt to the job at hand
2.8° oscillation
2. Milwaukee Multi Tool
The Milwaukee M18™ Multi Tool is another great option, with 12 different speed settings ranging from 12,000 to 18,000 orbits per minute. It also has greater oscillation than the Bosch multi tool, with 3.4° oscillation movement. This multi tool costs around £100, depending on the seller.
3. Makita Multi Tool
Makita multi tools are also really popular, and they're known as a reliable brand for enabling accurate cutting - if that's your main need, Makita will serve you well. With different models available, Makita multi tools are typically priced from £60 to £200, depending on your needs.
The UK's Favourite Impact Drivers
An impact driver is the best tool for driving in screws, and gripping small screwdriver bits. Impact drivers are typically designed to be used in small, tight, awkward spaces to drive more impact. Look for one with an LED job light so you can see what you're doing.
Milwaukee impact drivers and Makita impact drivers tend to attract the most online searches in the UK, and they're both good reliable options. You can expect to pay around £70-£80 for a Milwaukee impact driver, and around £50 for one by Makita.
What Are The Best Sanders?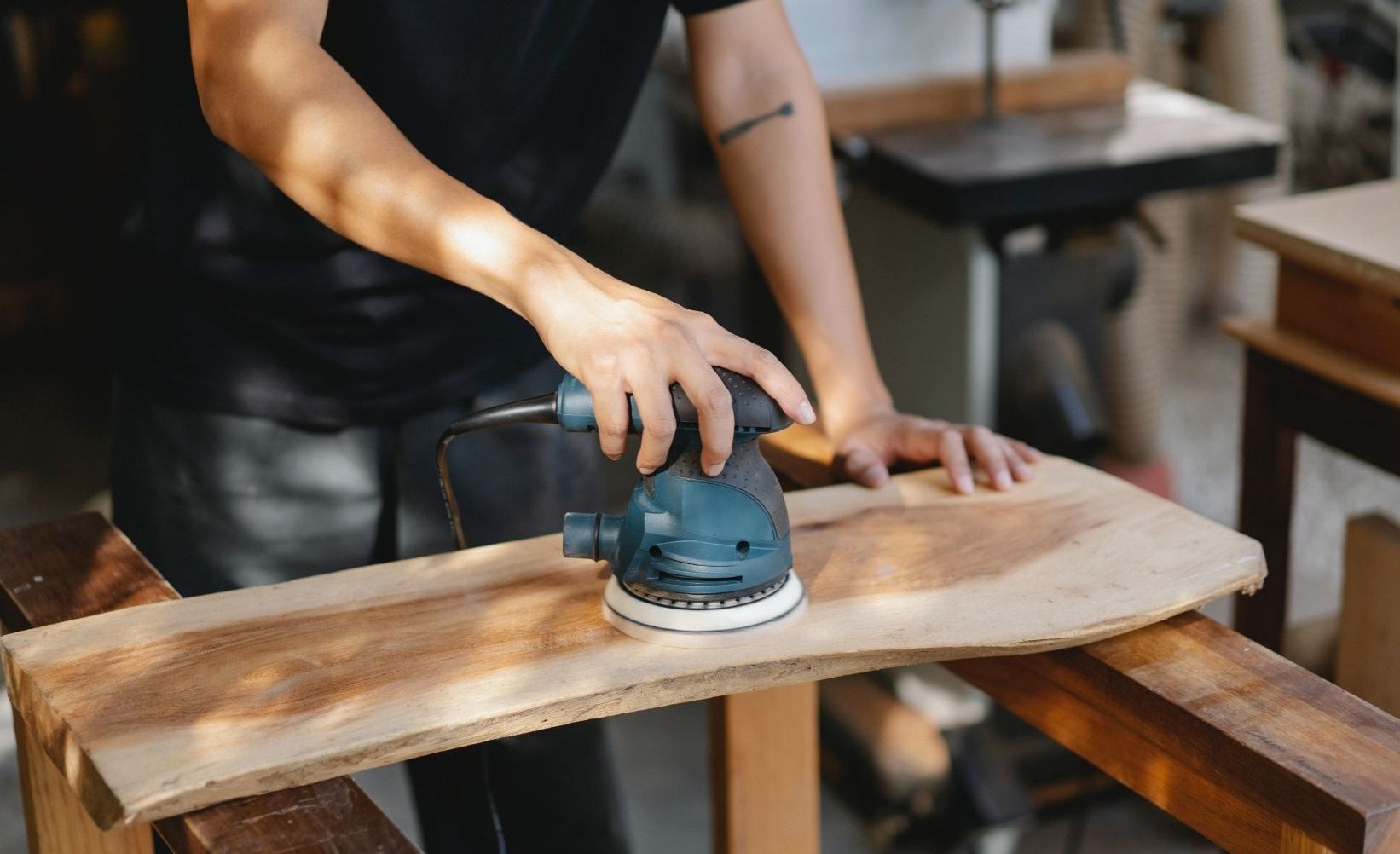 If you're working with wood, an electric sander is a must. Sanding surfaces leaves you with a smoother, splinter-free finish, making them easier to paint or stain. Using sandpaper is one option, but if you're working across a whole wooden floor or other large surface, an electric sander is definitely worth the investment. The most searched-for sanders in the UK include:
Black and Decker Sander
The Black and Decker Mouse® Detail Sander is the ideal choice for sanding smaller wooden surfaces, such as a table top, or single shelf. It's held just like a computer mouse, making it perfect for adding the finishing touches to a project. These sanders are priced from as little as £20.
For bigger DIY projects, we recommend the Black and Decker Random Orbit Sander, which can be used for sanding wood, as well as polishing metal, PVC, and even painted surfaces. This is also a very affordable power tool, priced around £30-£40.
Festool Sander
Festool sanders are another popular option, attracting thousands of online searches last year in the UK. Depending on your needs, there are different models of Festool sanders to choose from, including edge sanders, a compressed air eccentric sander, and a versatile cordless random orbit sander. Think about the size of the area you're sanding and how many corners you might need to navigate when deciding which sander is right for you. Festool sanders come with a more premium price tag, of £300+.
What Else Do I Need In My Tool Box?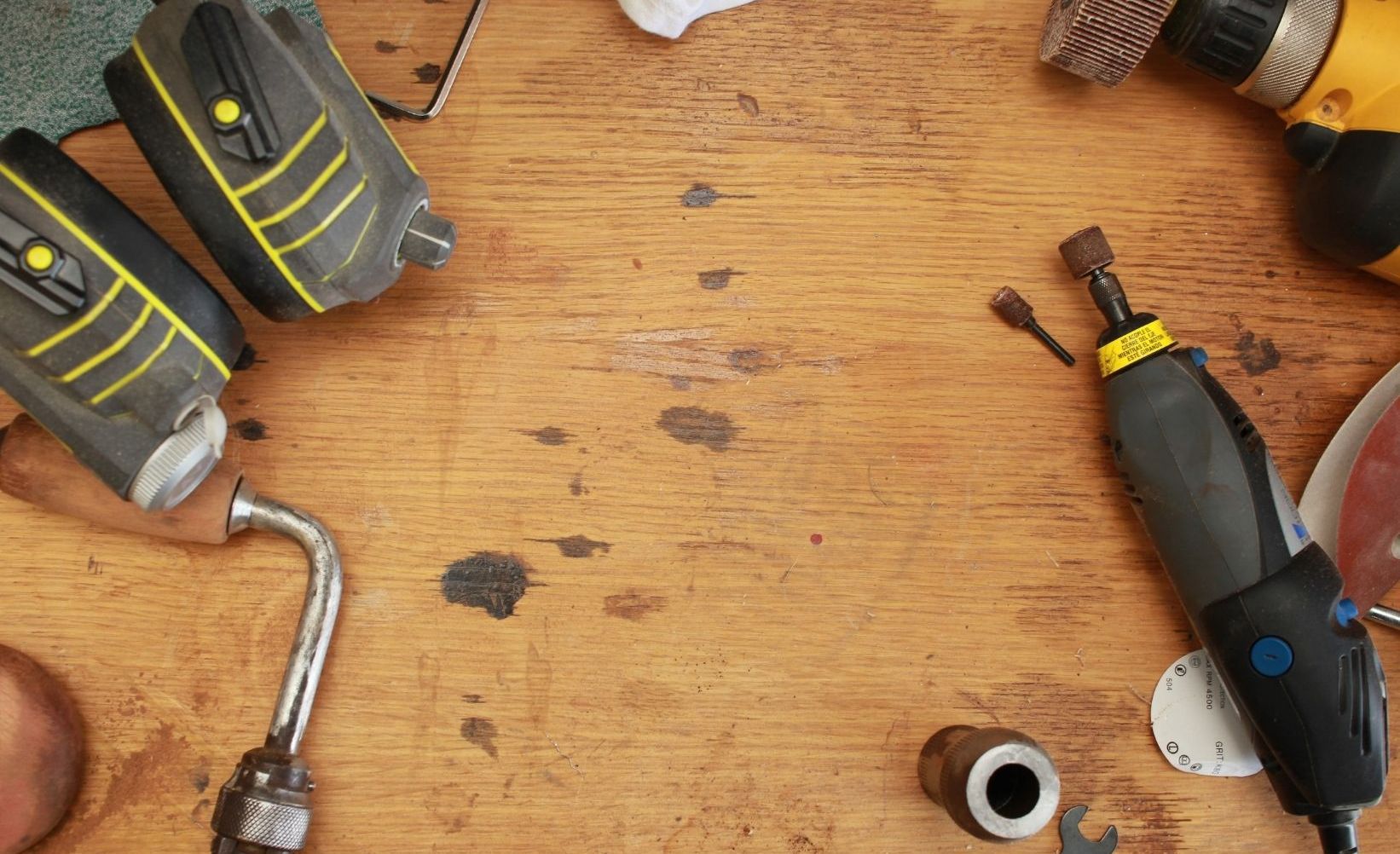 Our research showed that it's not just drills, multi tools, sanders, and impact drivers that people are searching for from leading brands, so we thought we'd take a look at some of the other most popular tools on the market right now.
1. Black and Decker Workmate
Not so much one for your tool box, but still a DIY essential, the Black and Decker Workmate is one of the most popular workbenches of all. This classic, collapsible workbench comes in at around £50 for the most basic model, with prices increasing for additional features, such as dual height levels, and extra vertical clamp settings.
2. Festool Plunge Saw
The Festool Plunge Cut Saw is a favourite tool among tradespeople, thanks to its ability to effectively cut through wood, plastic, and light metal plates. This cordless saw means it's fully mobile, making it incredibly versatile for all your DIY needs. Festool power tools come with a premium price tag, so you can expect to pay around £400+.
3. Ryobi Nail Gun
If you've got a lot of nails to fix to a wood trim or wooden floor, a nail gun is an excellent investment. The Ryobi Nail Gun is a brilliant option; it can fit to your work belt and it also comes with non-marring pads to help keep your work surface free from marks.
You're looking at around £240 for a Ryobi Nail Gun, but it's definitely worth the investment to avoid having to hammer in every single nail on an entire wooden floor or trim.
4. Erbauer Mitre Saw
A mitre saw is an essential if you need to make angled cuts in woodwork or carpentry; for example, if you're creating your own DIY panelling. Erbauer Mitre Saws are available in 210mm and 254mm options, priced from £160 upwards.
Find The Best Tools For The Job At Hand
Whether you're putting a few pictures up on the wall, trying your hand at some DIY panelling, or renovating an entire room, the right tools are key to a good job. DIY should come with many benefits, including:
It can save you money, as you just need to pay for tools and materials, rather than any labour costs
Allows you to work to your own timescale rather than having to wait for tradespeople to be available
Gives you the opportunity to learn new skills, which you'll most likely use again in the future - either for yourself or for loved ones who need some DIY advice themselves
It can give you greater pride when the project is complete
All of this means it's essential to have the best tools for the job at hand to keep your project within budget and completed on time. If you have any questions at all about the right tools or materials for your DIY project, please don't hesitate to contact us here. Or phone: London: +44 20 3481 1322 or Manchester: +44 151 546 3260.