How To Insulate A Loft: Everything You Need To Know
With around one-quarter of a home's heat escaping through the roof, loft insulation is an essential investment. Insulating your loft can help to significantly improve the energy efficiency of your home, reducing excess carbon emissions, as well as saving you money on your energy bills.
If you're laying loft insulation rolls in your attic, you may be able to do this yourself, but you'll need to call in the professionals for other types of insulation. With this in mind, let's take a look at everything you need to know about loft insulation and the best way to install it in your home.
Types Of Loft Insulation
There are different types of loft insulation that can help to improve the energy efficiency of your home. Each has its own benefits, and some are easier to install than others, but these are the main types you might want to consider:
Loft insulation rolls - insulation rolls, such as mineral wool, cellulose, or fibreglass insulation are easy to install by yourself, as they simply need to be rolled out along the floor of your loft space. This type of loft insulation is also sometimes referred to as blanket insulation
Loft insulation boards - insulation boards or sheet insulation can be a little more expensive than rolls. However, they can be a great way to insulate awkwardly sized nooks and crannies, as you can cut this type of loft insulation to the required size
Spray foam insulation - this type of insulation is another good option for insulating awkward loft corners. Spray foam insulation can be applied into small gaps as a foam which quickly hardens to provide thermal insulation; in some cases, it can also help to support the structural integrity of your home
How Much Loft Insulation Do I Need?
To calculate how much loft insulation you need for your home, start by measuring the square footage of your loft. You'll want to cover the whole of your attic space, so make sure you're ordering enough insulation for the whole floor space, including any awkwardly sized nooks and crannies.
Loft insulation needs to be 270mm under UK government regulations. This is the requirement for all new-build homes, and it's also what's recommended for older homes where new loft insulation is being installed.
What Are The Benefits Of Insulating A Loft?
Loft insulation can last for up to 40 years, if installed correctly, making it an excellent long-term investment to help improve the energy efficiency of your home.
The main benefits of loft insulation are:
It helps to improve the thermal efficiency of your home
It prevents excess carbon emissions from escaping your home and entering the atmosphere, potentially contributing to the climate crisis
It can quickly pay for itself in terms of the money you can save on your energy bills
Figures from the Energy Saving Trust show that the cost of installing loft insulation in the average detached home in the UK comes in at £395, with this standing at £300 for a semi-detached property, £285 for a mid-terraced house, and £375 for a detached bungalow.
The energy bill savings associated with loft insulation can come in at £380 per year for a detached home, £165 for a semi-detached house, £150 for a mid-terrace, and £235 for a bungalow. This demonstrates that it can take just a couple of years to earn back the money spent on installing loft insulation through annual energy bill savings.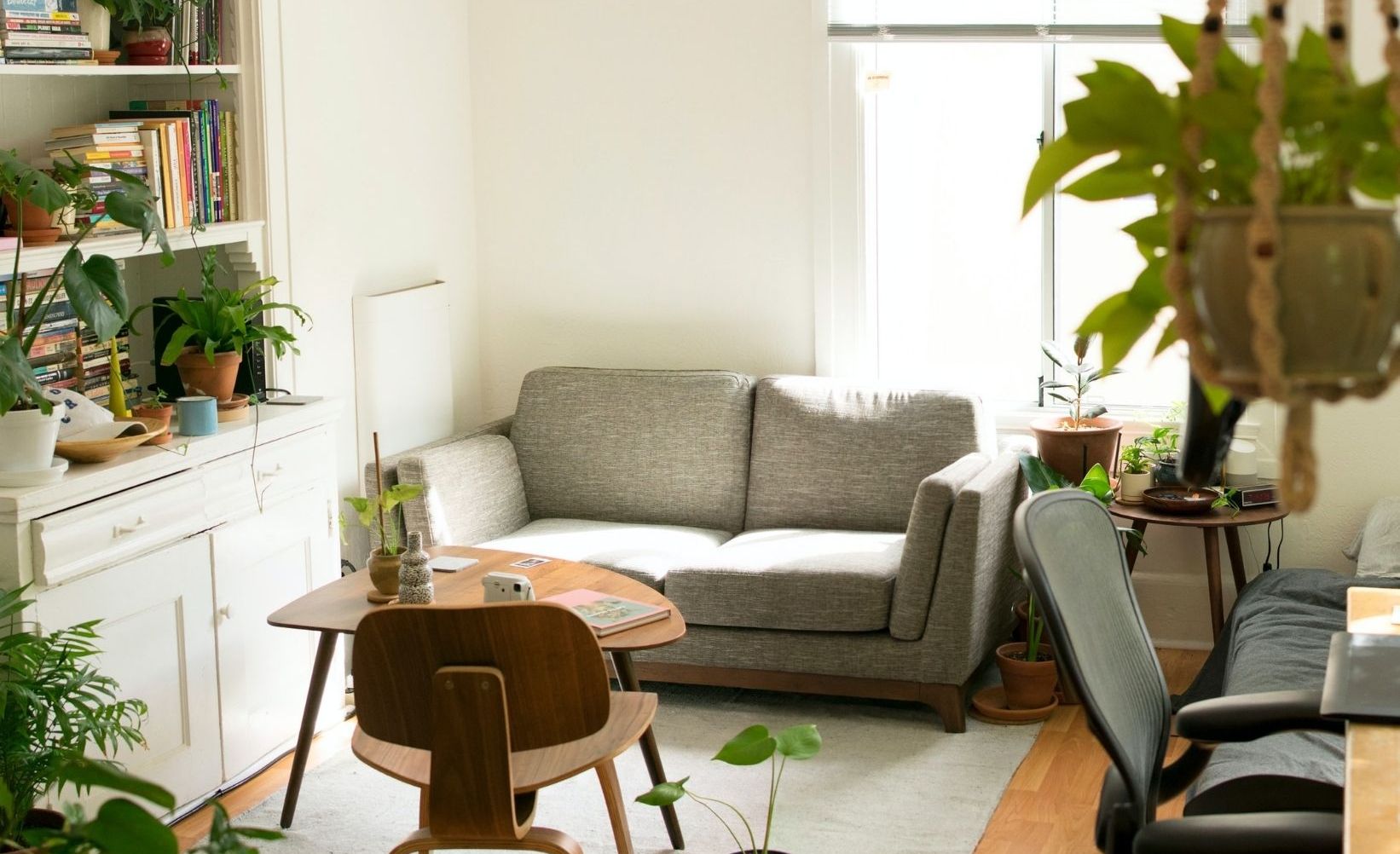 What's more, the average annual carbon dioxide savings associated with attic insulation can come in at 1,310kg for a detached property, 580kg for a semi-detached home, 530kg for a mid-terrace, and around 830kg for a detached bungalow.
Am I Eligible For Any Loft Insulation Grants?
Loft insulation grants can help to offset the cost associated with installing loft insulation. Some energy providers and local government authorities offer grants for homeowners on a certain income. Speak to your provider to find out whether you could be eligible to save on the cost of installation, allowing you to reap even more of the benefits of loft insulation.
How To Insulate A Loft
Read on to find out everything you need to know about how to insulate a loft, including what to consider before you start, and our loft insulation dos and don'ts.
Before You Start
Before you start insulating your loft, there are a few things you need to take into account, including the moisture levels and air flow in your loft.
If your loft is dry, and there are no problems with condensation or humidity, you should be able to install new loft insulation yourself, cutting insulation boards to size or laying out insulation rolls.
However, if damp or condensation is present in your loft, this issue needs to be addressed before any insulation is fitted to reduce the risk of insulation mould developing. Find a professional via the National Insulation Association to help with this - they'll also be able to remove any existing insulation before the new loft insulation is installed.
Before you start, it's also important to make sure there's sufficient air flow throughout your loft to prevent a build-up of humidity and moisture in the future. If air flow is restricted, moisture may gather, causing mould and affecting the performance of your insulation, leaving you needing to pay for new insulation once again.
How To Install Loft Insulation
There are several different options when it comes to installing loft insulation, depending on the set-up of your attic and how you intend to use the space.
As most houses don't have joists 270mm deep, bear in mind that you'll be fitting two layers, with one in between the joists and another across them
If you're planning to use your loft space for storage, lay insulated plywood over the joists
Measure in between the joists to work out how wide your insulation needs to be. Add a layer of insulation between the joists, then lay a second layer on top of the joists
Bear in mind that insulating between the joists will make your house warmer from the top down, but it may leave the roof space above colder. Take this into account if you have a water tank or pipes in the roof, as they may be at greater risk of freezing
Finish the job by using caulk to seal any gaps to stop excess heat escaping
Loft Insulation Dos and Don'ts
Even if you're getting a professional to install your loft insulation, there are still some important dos and don'ts to bear in mind when you're researching types of attic insulation, and throughout the installation process itself.
Dos:
Research which type of loft insulation will be best for your home, your budget, and how much you'd like to save on your energy bills over time
Seek out a certified professional to install your loft insulation for you if needed
Wear protective clothing, including goggles, a face mask, and long sleeves if you're laying loft insulation rolls yourself
Make sure your chosen insulation is thick enough (government regulations state loft insulation for new build properties should be 270mm)
Ensure your chosen insulation meets moisture resistance and fire resistance standards
Lay out insulation rolls close together to prevent any gaps in your attic insulation
Go right to the edges of the loft space with your insulation to maximise its efficiency
Don'ts:
Don't cut corners - make sure you're investing in quality insulation that meets the required standards
Never lay your insulation over electric cables - this can lead to overheating, which can be a significant fire hazard
Don't try to install loft insulation yourself if you're using spray foam insulation, or if you're not feeling confident about installing insulation rolls or boards
Avoid placing anything too heavy on top of loft insulation rolls once they're installed to avoid squashing it and damaging its performance
Take care not to block any ventilation to the attic to prevent humidity and moisture that could lead to insulation mould
Loft Insulation At U Value
Once you've researched the potential energy bill savings and other benefits associated with the different types of loft insulation, it's important to make sure you're buying your insulation from a quality supplier.
At U Value, we stock different types of insulation that can be used in a loft, including fibreglass insulation and mineral wool (also known as stonewool) insulation, as well as an extensive range of insulation and DIY accessories.
We've got over 40 years' experience of offering vast product choice and in-depth technical expertise, so if you have any questions about how to insulate a loft or the best type of attic insulation to use in your home, please don't hesitate to contact us here. Or phone: London: +44 20 3481 1322 or Manchester: +44 151 546 3260.